Easy-to-See Information
Enjoy comfortable driving and high quality with the KW-NT3HDT.
Magnified View
When you approach an intersection, freeway on/off ramps, etc, the KW-NT3HDT displays magnified view on the left side of the split screen. In this display, map indications are scaled up and the direction of the next turn is shown, so you can see them easily and prepare accordingly.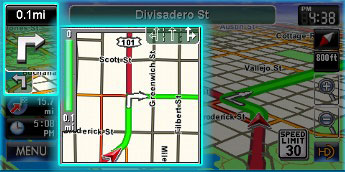 Audio Control in Map View
Users can operate audio functions while the KW-NT3HDT is in map display mode. Being able to change simple audio commands from the map screen makes it easy to continue navigating without changing back and forth from your audio display every time.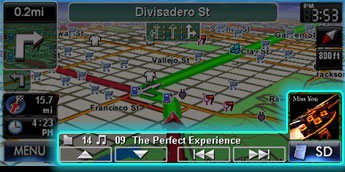 Lane Guide & Speed Limit
Displays lane information when approaching a junction. Shows the legal speed limit for the road.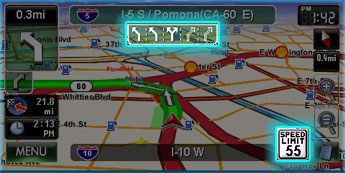 Brand POIs
Displays easy to distinguish brand icons on the map.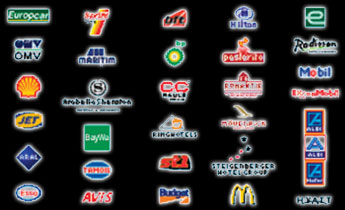 Map View
Choose the map view from 2D North Up, 2D Heading Up or 3D Heading Up.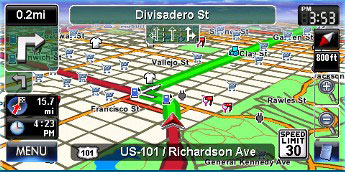 Selectable Color of Map & Route
Choose the map and route colors from Day 3 Day Patterns and 3 Night Patterns.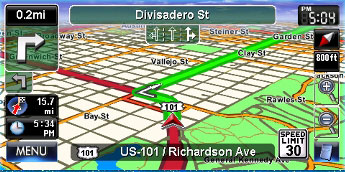 Select Day or Night


Select Map Color



Select Route Color



3 Selectable Vehicle Point Icon
You can change the vehicle icon from these three types. Click on the icons to see them on the map.