Enjoy customized sound for your cars
You can customize the sound settings as you like.
New EQ settings - 7Band iEQ -
Some EQ settings are preset and customized for various car environments. In these situations, absorbed sound is very particular. Preset EQ settings allow optimal sound quality for different listening environments. There are nine different preset EQ settings to choose from.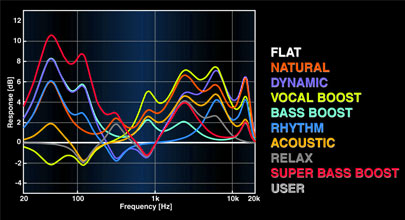 EQ EDIT Mode
You can customize the EQ in EDIT Mode. Select frequency, then change level that you like, then touch the "Store to User #" button to save. You can store three of your own customized EQ curves.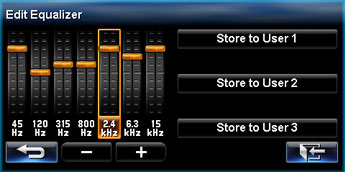 Separated High / Low Pass Filter Settings with Slope
You can set High-pass and Low-pass filters seperately. The ranges you can set are between 50 to 150 Hz in 10 Hz steps. You can even adjust in more detail using the variable slope settings for high/low pass filters.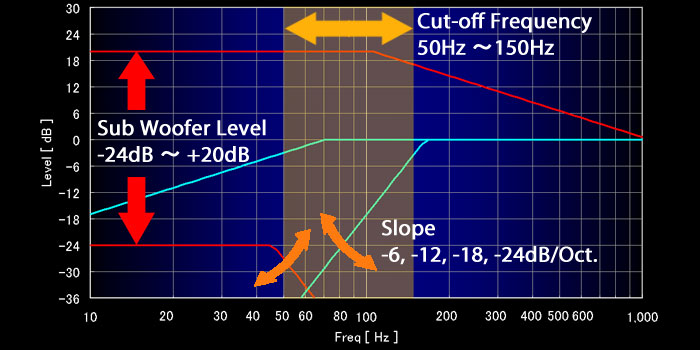 Adaptive Volume
The KW-NT3HDT adapts the volume along with speed of car automatically. Audio volume will automatically up when you drive on the highway, and down when you drive at low speed. The setting volumes are Hi/Mid/Low/Off.