Multiple Destination Search
Enjoy smooth search with the Multiple Search function.
Destination Search
You can search from Home, Previous, Favorites, Assistant POIs, Address, Phone Number, POI Name, Vicinity, Coordinates and Map scroll.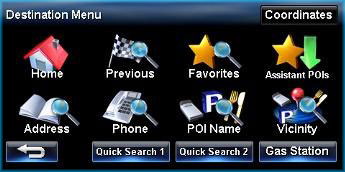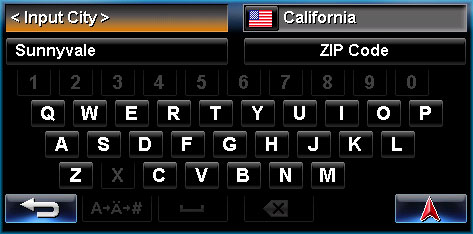 ‹ Address Search ›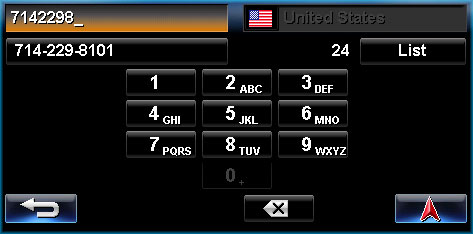 ‹ Pnone Number Search ›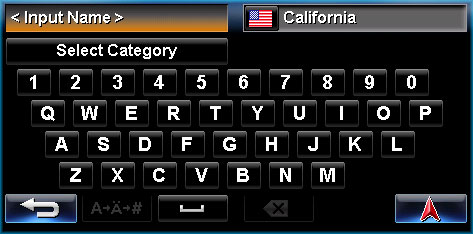 ‹ POI Name Search ›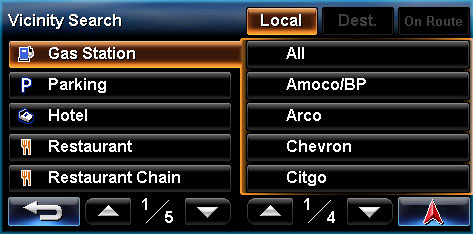 ‹ Vicinity Search ›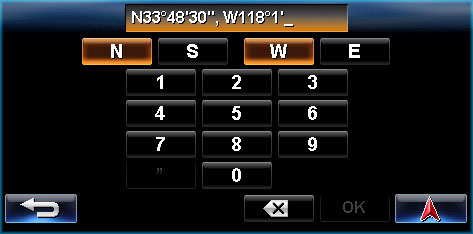 ‹ Coordinates ›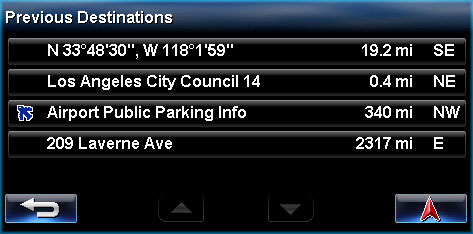 ‹ Previous Search ›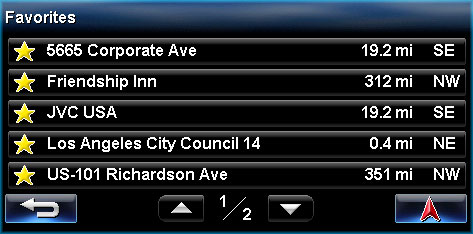 ‹ Favorites Search ›
POI from Google Maps -StreetDirector Assistant-

You can easily get the latest POI data with Google Maps via StreetDirector Assistant. Download free PC link software, search and save the data on an SD card etc., then, add POI data to the navigation system.


Quick Search x 3 categories
Quick Search function is an intelligent short-cut function for vicinity. You can pre-set the category or Brand then store these as your favorite category shortcuts for faster access next time. Up to three quick-search categories can be set. When the unit is not currently calculating a route, "Quick Search" searches for points of interest in your immediate vicinity. When a route is programmed, the "Quick Search" searches for points of interest along the programmed route.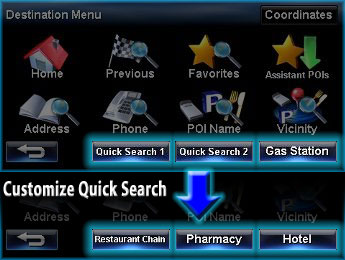 Via Point : 4 max
KW-NT3HDT can guide you the destination by allowing entry of up to four separate destinations simultaneously. After you set via points, you can manually edit the route to decide which arrival order is best, or, the KW-NT3HDT will optimize the order for you to save driving time.

Route Options
Search Priority : Fastest, Shortest Avoid Setting : Freeway, Toll road, Ferry, Bypass Traffic